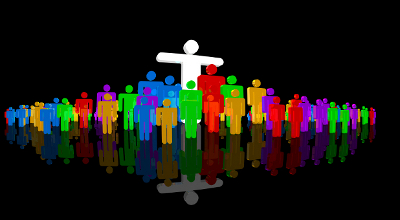 Page 1 of 8
A good place to start is a set of working definitions for good leaders and great leaders. Let me offer one assumption, that both good leaders and great leaders are Godly individuals with integrity of character.
With that said:
Good leaders lead what is seen and known, while maintaining healthy relationships, stay inside the budget, and get the job done. This is good! Any church would be delighted to have a pastor like that. This leader focuses on the mission in context of present reality. He or she cultivates great relationships, raises money and hits budget targets. They realize salvations, transformed lives and numeric growth for the church.
Great leaders lead toward what is yet unseen and not fully known, often increasing revenues, while developing new and entrepreneurial relationships, and exceed expectations. This is great! Any church would be thrilled to have a pastor like this!
This leader sees what is not yet seen, communicates it in a compelling way, and leads the church toward that vision. This often results in momentum. He or she is able to continually attract and develop new relationships of high capacity people, often realizing revenue above budget and the results exceed expectations (salvation, transformed lives and numeric growth for the church).
You might be quick to dismiss this whole idea by saying: "The great leader simply has more talent than the good leader." It is true that innate ability makes a big difference. The parable of the talents in Mathew 25, verse 15, confirms that God gives to each according to his own ability.
But I have met hundreds of leaders who seem to settle for "good enough" after assessing themselves as a "two-talent" leader. Over time, this kind of thinking can lead to "one-talent" behavior and thereby resulting in "one-talent" performance. Instead, if a "two-talent" leader seeks to leverage what has been given for maximum Kingdom stewardship—that can be the beginning of the transition from good to great.
With that in mind, let me offer seven characteristics of great leaders that I believe are within the grasp of any leader who will stretch and reach:
---
To contact us or to submit an article, click here.
---
Get Charisma's best content delivered right to your inbox! Never miss a big news story again. Click here to subscribe to the Charisma News newsletter.
Five ways to deepen your relationship with God, increase your faith and save money!
Subscription Special: Subscribe to Charisma for Only $24.97 and get a free gift. With your subscription, you'll receive Born For Significance by best-selling author Bill Johnson. View Offer
Attention Pastors and Leaders: Leadership training and development are crucial for success. Enroll in a FREE 1-hour leadership mini-course by Dr. Mark Rutland. View Details