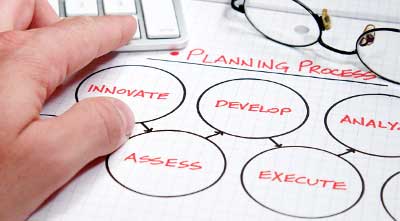 The book of Nehemiah is an outstanding book that depicts going from a compelling vision to its activation and implementation. Nehemiah was a type of a master builder apostle (1 Cor. 3:10-14) who knew how to utilize teams, motivate the masses, and bring commitment through conviction. His leadership ability resulted in the rebuilding of the walls of Jerusalem, and--important for us--his methods can be replicated.
The following are some of the key apostolic principles he used:
1. He assessed the true conditions of his people and nation (Neh. 1:1-3). Many people are delusional or in denial regarding the true state of their nation, church and community. Leadership involves bringing self awareness to those under their care and influence. Without knowing the truth, there can never be a path to true freedom (John 8:32-46).
2. He was moved inwardly and received a compelling vision to meet the need (Neh. 1:4). All leadership is driven and motivated by vision. All true vision must emanate from the heart and have passion. Vision merely articulated via strategy on paper is never enough. Spirit-inspired passion is the engine that drives heaven-sent vision.
3. He prayed his vision through before he attempted to implement it (1:4-11). Godly leadership is a partnership with the divine, since we are living both on the Earth and in heavenly places (Eph. 2:4-6). Like Nehemiah, today's leaders must pray their vision through in the Spirit before attempting to implement it in the natural.
Without consistent seasons of individual and corporate prayer, vision will fail because the spiritual warfare and natural circumstances of this world will offer too much resistance without giving God opportunity to speak and move.
4. He gathered all the human resources he needed based on his relationships (1:11--he was cup bearer to the king). Successful leaders pull on all their relationships to gather the supplies and connections needed to implement their vision. Everyone has a constellation of relationships, and within that circle is usually the provision for the vision. Instead of always looking on the outside for your answers, most of the time the people and resources you need to fulfill your vision are already in your midst.
Leaders are readers! Subscribe now and get 3 magazines for the price of 1. Get Ministry Today, Charisma and SpiritLed Woman all for $24. YES - Sign me up!
3 Reasons Why you should read Life in the Spirit. 1) Get to know the Holy Spirit. 2) Learn to enter God's presence 3) Hear God's voice clearly! Click Here to draw closer to God!
Did you enjoy this blog?
Click here
to receive it by email.