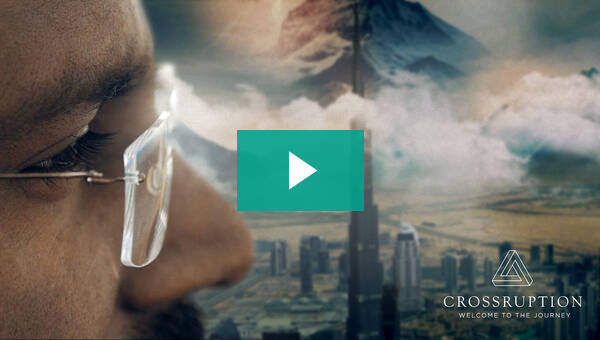 No matter one's age, race, religion, nationality or color, there is a common denominator that unites humanity: the inner longing to connect with the intangible and non-programmable dimension within us. We strive for success in all we do, only to realize it is just a mirage. Those who become rich and famous soon realize their accomplishments are only a black hole that seems to be sucking them deeper and deeper into an internal emptiness that requires physical and artificial stimulation to try and keep the mind sane.
No matter our level of success in life, we struggle to answer the question, "Even with all that I have, why am I still so empty inside?!" We think life would be better if only we found purpose in what we do so we strive day and night to arrive there by doing anything necessary, only to realize that a purpose-driven life is always a moving target. But is it even possible to have everything that life offers yet not be defined by those things? And is it possible not to have anything in life but be defined by a dimension that is beyond the physical and intellectual?
Crossruption provides a roadmap of how we can experience purpose in a Person and live a Person-driven life.
Maybe you have already realized that the physical does not satisfy the supernatural thirst and so in your seeking immersed yourself in religion. But does religion truly satisfy? It doesn't matter whether you are Islamic, Hindu, Buddhist, or Christian or whatever religion, the question remains: does this satisfy beyond just keeping your conscience clear of doing some things that you were told to do, or not do? Is there an internal emptiness in the midst of the external rituals of religion?
So what is religion? Religion is about going to a place, singing songs, listening to a message, giving money, and going out to evangelize others to bring them to the place to do the same ritual that you have been doing! Is it possible to go beyond these rituals and experience the divine nature of God inside of us? Is it possible to go beyond locations and circumstances that define religion to experience the supernatural in a dimension that supersedes circumstances and locations, and even emotions?
Crossruption provides a roadmap of how we can experience the spiritual that is not organizational or locational or emotional, but rather transformational.
As a civilization, we are living in an era of technology development where we are globally interconnected because of the internet but locally disconnected because of the color of our skin or the religion into which we were born. When we are so intentional about ensuring that the Internet connects us all, can we be intentional also in exploring the dimension that can bind us together across all our many divisions? Is it possible to be local citizens in the natural dimension and have a supernatural citizenship that brings community into a single global identity?
Crossruption provides a roadmap of how we can experience supernatural identity that has natural relational consequences.
We all know that products and services are disrupting our lives daily, from the way we communicate to the way we travel to the way we do life. Can our lives be disrupted so there is an internal constant in the midst of the external variables of life? We hope this is the first day of you exploring the journey of experiencing the supernatural, naturally, not as an emotional variable, but as an inner constant in the midst of external variables!
That is Crossruption #JoinTheJourney