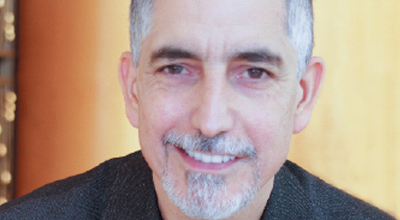 In Exodus 20:7, we see the commandment forbidding the misuse of the name of the Lord. This particular law was unpacked several times in Scripture (in the Jewish civic laws) as an injunction against blaspheming the name of the Lord.
In biblical terms, blasphemy means "the act or offense of speaking sacrilegiously about God or sacred things; profane talk." Consequently, when a nation has a Judeo-Christian worldview as its primary framework for law and culture, civic laws are passed to forbid the misuse of the name of the Lord, as we saw in the early 19th century with many states in the U.S. passing laws against blasphemy. The reason for this is because our nation's main reference for law, ethics and culture was the Holy Scriptures, and blasphemy laws were meant to protect what our nation valued as sacred.
In the present culture wars, one of the most salient things that demonstrates the move away from the Judeo-Christian framework is the change in blasphemy laws. In our present humanistic society, culture is no longer anchored upon the divine revelation of God's Word but rather upon autonomous humanity—hence perceived denigration of certain types of human behavior and/or characteristics is the new blasphemy.
Since in modernity human reason is king (over and against divine revelation), we are essentially anchored in the air with nothing holding us up but human opinion, which not only leads to a disconnection from our ("ignorant and outdated") Christian history, but also a celebration of behavior the Bible condemns as a symbol of humanity's (intellectual) progress and freedom!

The results now are obvious: It is not only legal to blaspheme God; it is now fashionable to bash everything Christianity stands for and cool to further depict this in modern art with exhibitions of Christ-debasing sculptures, pictures and film that would have landed someone in jail just 60 years ago. Truly modern art is an expression of the values and norms of popular culture.
Organizations like the Gay and Lesbian Alliance Against Defamation (GLAAD) will stay silent and popular culture will celebrate while Miley Cyrus twerks in front of millions of teenage viewers on television, while Duck Dynasty patriarch Phil Robertson gets canned (under pressure from groups like GLAAD) for expressing his biblical views related to human sexuality and morality. Instead of looking at the Duck Dynasty episode in piecemeal, we need to see this as a clash of worldviews and another demonstration of the significant secular shift the nations of the West have taken in the name of progress.
Consequently, we can curse the name of Jesus Christ all we want and make fun of the Bible on television and depict evangelicals on television shows as imbeciles with impunity—but try to say anything deemed derogatory (including the quotation of Scripture) related to a particular kind of human behavior this society celebrates and you will lose your job and reputation, because it violates their blasphemy laws. Obviously, society doesn't call it blasphemy, but it is akin to the biblical laws against blasphemy.
You can always tell the motivation of a people by how they act when they have great influence. Organizations like GLAAD have repeatedly shown they do not believe in nor do they desire to uphold the First Amendment related to freedom of speech and religion. They have also shown they have zero tolerance for a true pluralistic society that allows for different ideologies and includes the practice and propagation of biblical Christianity. Buckle up your seatbelt. This trend will continue to progress until there will no longer be legal protection given to churches and denominations (in the name of religious exemptions) to practice what they believe—even in the confines of their homes and congregations.

Is what happened last week to Phil Robertson just a microcosm of the much larger implications of the post-Christian humanistic ethos of the United States of America? This is not about calling people names or speaking in an unwise manner. Obviously Phil Robertson is not trained in oratory, nor is he the most culturally sensitive person in regard to his choice of words.
If everybody followed Scripture, genuine love and respect would abound toward people of every ethnicity, religion and sexual preference. This is because the Bible is replete with passages about loving our neighbors and treating people with respect; Jesus even threatened severe judgment on anyone who verbally abuses another person (Matt. 5:22).
I am against bullying of any kind and will do my best to protect the life and limb of another human—whether they are a believer or unbeliever and irrespective of their perceived sexual orientation. This is not about name-calling or abuse. This is about the redefinition and application of the new blasphemy laws. Every culture has it, and every person within a particular culture is aware of it because these laws are what a society uses to protect its highest values or that which represents what it defines as "the sacred."
Unfortunately, contrary to the desire and opinion of the majority of Americans, the new blasphemy laws set up by the (humanistic) cultural elite are not only here to stay but will get progressively more intrusive. In the past 60 years, humanists were able to get religion out of the public square but left the private realm untouched.
Next, even the private realm of church and personal faith will be invaded and under the jurisdiction of the new blasphemy laws. The only hope is to shift cultural norms back toward the biblical worldview. This can only happen if a committed remnant of Christians and churches bring their private faith back into the public square. If we don't do something now, even our First Amendment liberties will be taken from us shortly!
Joseph Mattera is overseeing bishop of Resurrection Church, Christ Covenant Coalition, in Brooklyn, N.Y. You can read more on josephmattera.org or connect with him on Facebook or Twitter.
---
To contact us or to submit an article, click here.
---
Get Charisma's best content delivered right to your inbox! Never miss a big news story again. Click here to subscribe to the Charisma News newsletter.