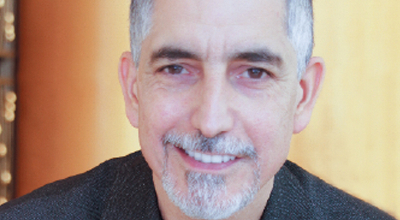 Throughout its history, Christianity has had various eschatological views (beliefs on last things) that led it to nonengagement with surrounding cultures in favor of escapism, similar in essence to gnosticism and Platonism (from the Greek philosopher Plato). In these views, the natural world is considered unimportant or evil, resulting in a focus only on the spiritual ideal and the next life.
Since my intention with this article is not the theological details of each view but to show their cultural implications, I am not going to attempt to theologically explain each position.
The following are three prominent views that can have such a negative cultural effect:
1. Hyper-Premillennial Dispensational Eschatology
This is the view systemized by J.N. Darby in the late 19th century, made popular with the Scofield and Dakes Bibles in the 20th century and by many other books by authors such as Hal Lindsey and Tim LaHaye during the 1970s to 1990s. This view teaches that believers in Jesus will soon be caught up with the Lord in heaven (the rapture) before or in the middle of a future seven-year Great Tribulation, during which time the Satan-possessed Antichrist rules over the territories of the ancient Roman Empire, which then results in thousands of Jews turning Israel back to Christ, bringing a global revival culminating in the bodily return of Jesus Christ to judge the nations and usher in a thousand-year millennial reign.
Without getting into details, this relatively new view (the rapture wasn't taught until the mid-1800s; this system is only about 140 years old and has been rejected by an overwhelming majority of evangelical scholars over the past 20 years) basically overrides numerous New Testament interpretations of Old Testament promises regarding Israel to arrive at an Israel-centric position in which the church is merely a parenthetical people in a holding pattern (based on a particular interpretation of Daniel 9:24-27) awaiting the rapture until the remnant of chosen biological Jews (the 144,000 of Revelation 7) get their act together by receiving Christ.
The result of this theological position over the past 150 years has been the church's abandonment of culture, since it is the converted Jews who are going to bring world revival, the Antichrist is going to take over everything anyway and the nations will not be Christianized until the return of the Lord Jesus Christ. Thus, the reasoning is: Why rearrange the chairs on the Titanic?
Although some great leaders with this eschatological position, such as Jerry Falwell, Pat Robertson, Tim LaHaye and others, have attempted to reform America, one cannot deny the facts of recent church history illustrating that the American church generally lost its reformation zeal after the Civil War, when it moved from a postmillennial Puritan eschatological view to a hyper-premillennial view. Leaders with this position, like Falwell, generally have to go against their eschatological view of looming apostasy, defeat and escape for the present-day church in order to work toward their goals of political and cultural victory for the biblical worldview. In my opinion, this is inconsistent at best and schizophrenic at worst!
The truth is, most believers with this view are not engaged socially, "check out" of this world, don't believe in a victorious future church and pray for the Second Coming of Christ when things get rough. I know—I was one of them during my first 17 years as a Christian!
Charisma's Special Anointing Bundle. Get Charisma magazine plus these 2 Books - The Deborah Anointing & The Esther Anointing for only $24.97. Subscribe Now!
Hearing God's voice changes everything. You'll gain clarity, purpose and direction for your life. Start your journey to live your Life in the Spirit. Click here to draw closer to God!
Did you enjoy this blog?
Click here
to receive it by email.